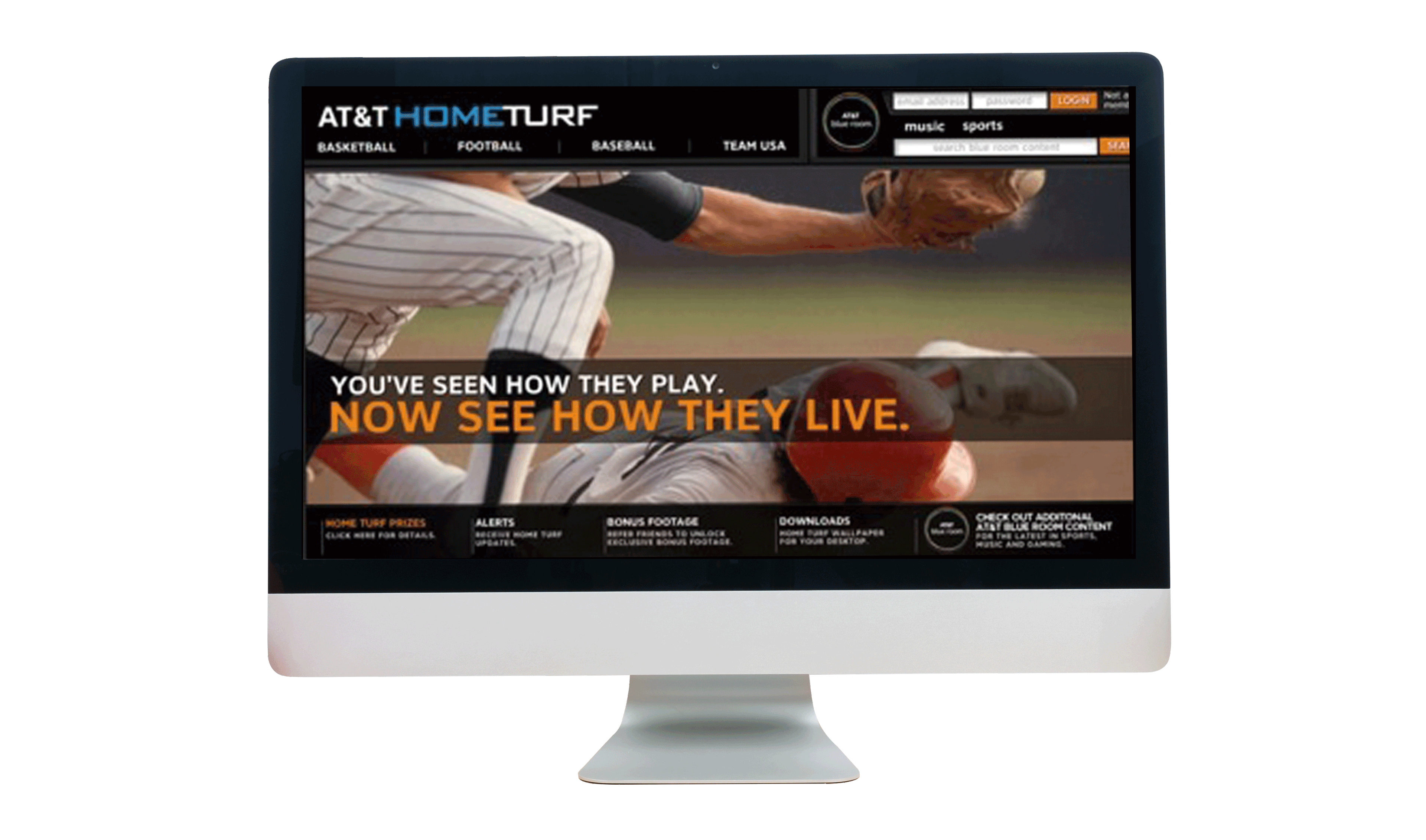 Here is a project I worked on for AT&T. It was a series of 7 to 9 minute webisodes that highlighted a day in the life of AT&T sponsored athletes from a variety of sports. I was able to work with Major League Baseball players, a future NFL Hall of Famer, Olympians and NBA star Baron Davis (shown above). 

But we couldn't just film the webisodes. We had to drive consumers online. In order to do that we created print ads (that we had to shoot while filming the webisode) and also cut 15 and 30 second TV spots. 
All in all, this was a fun project that I worked on for almost a year. It was a lot of travel and time in an edit bay but the client loved the work and it was the most popular section of the AT&T blue room site.