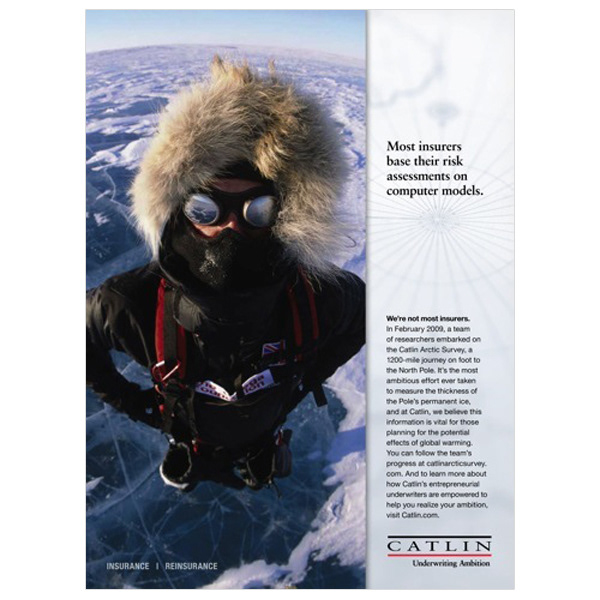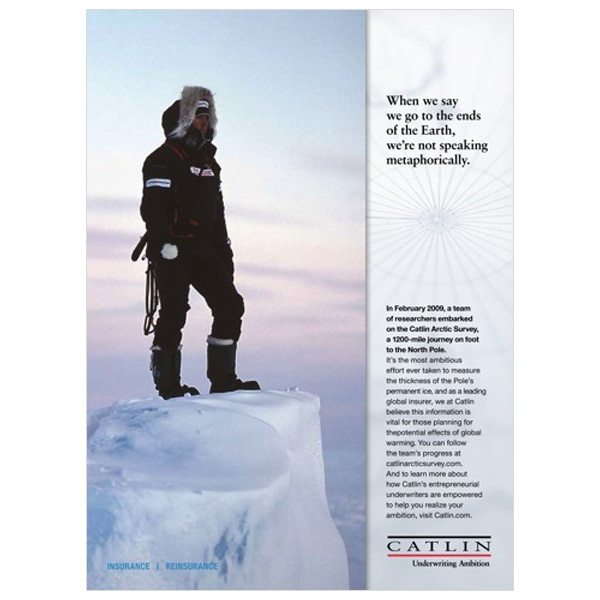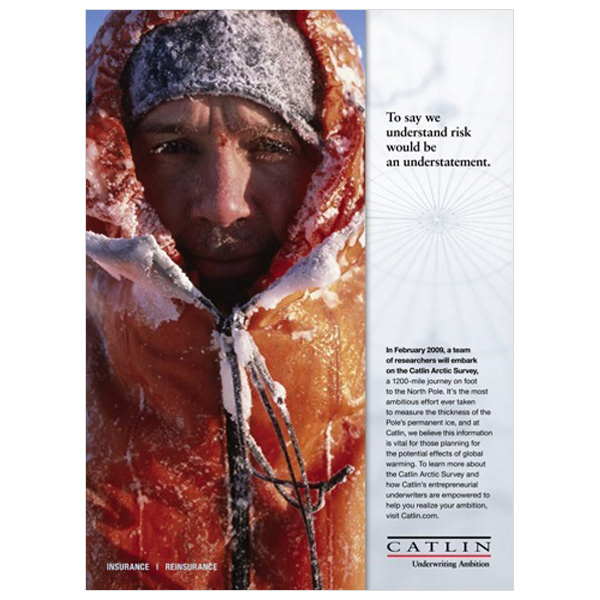 In 2009, the first Catlin Arctic Survey was undertaken. This campaign was to show how an insurance company is taking steps to learn more about global warming by sending a team of researchers to embark on the Catlin Arctic Survey, a 1200-mile journey on foot to the North Pole.
It was the most ambitious effort ever taken to measure the thickness of the Pole's permanent ice. They have continued to do an arctic educational survey every year since. The campaign was published in both trade and consumer print to drive readers to see all they have learned at 
catlinarcticsurvey.com
.